Lake Ohrid and its associated Prespa lakes are worthwhile visiting. Not only nature lovers will appreciate the area, which is a UNESCO World Heritage. Up to 300m deep, full of unique fishes Lake Ohrid is one of the oldest lakes in the world. The Ohrid trout, recognizable by its red dot, exists only here and can be enjoyed in the restaurants around the lake, especially in the city of Ohrid.
The old town of Ohrid, lying on the Macedonian side, surprises. Coming from the sparsely populated corner of Albania, the very well-preserved city center is full of charm. You can stroll down to the lake through the narrow streets with their small renovated houses and explore the coastal strip over the footbridges that were built on the lake.
What to do
It is best to plan 1-2 days for visiting the monasteries and museums of the city. From the St. Johns church you can enjoy a wonderful view over the lake.
In the three-country triangle Albania, Greece and Macedonia is located the Prespa National Park. With Lake Ohrid, the large and small Prepa lake form a unique natural landscape and are home to pelicans and many species of birds. For a journey, you should plan at least one day.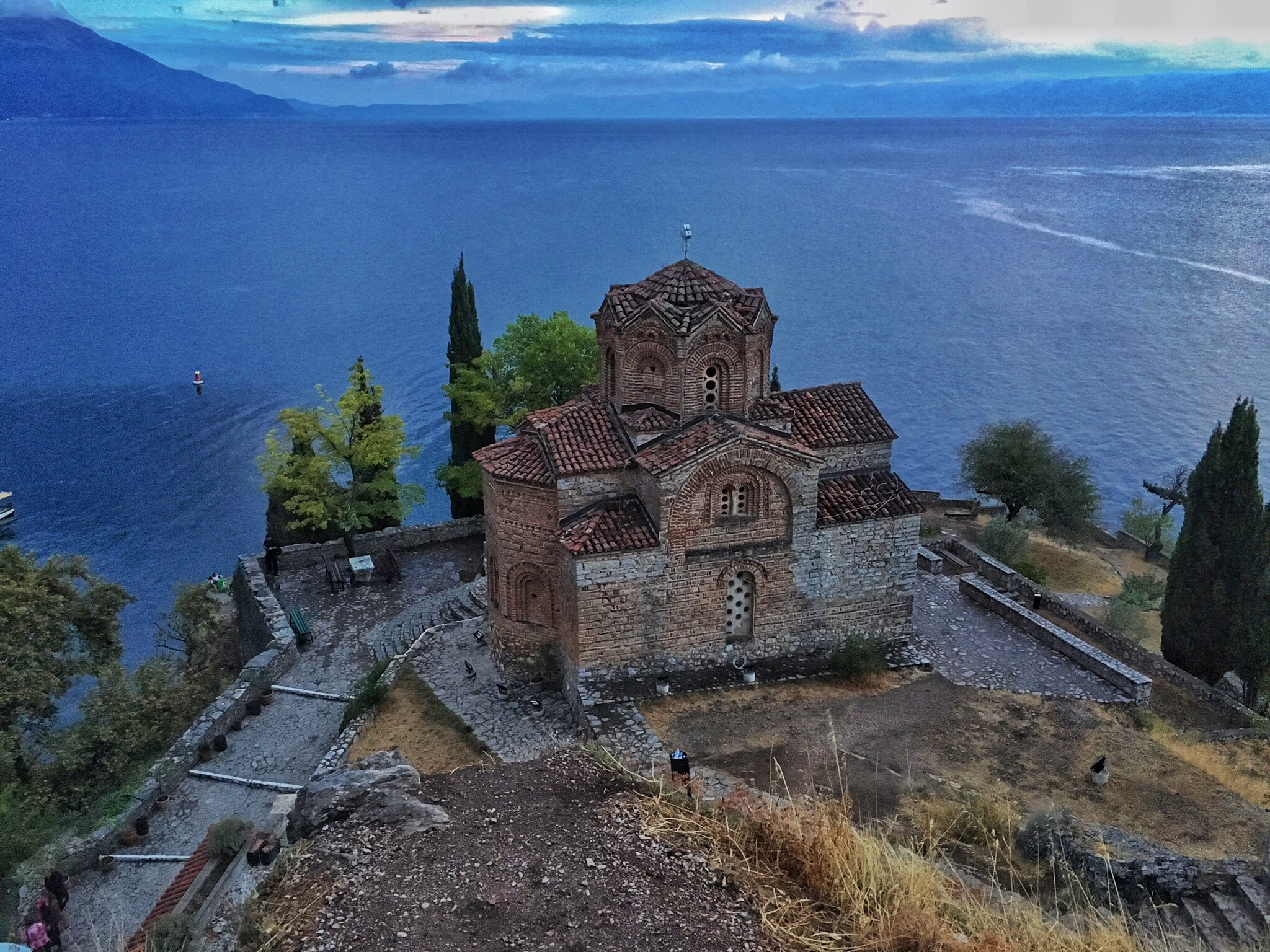 Where to stay
Ohrid offers some good accommodations. In the old town as well as slightly outside of town you will find apartments and small to large hotels close to the lake.
Slightly south of Ohrid, Villa Velestovo nestles on the hillside. From the hanging chairs on the terrace and even from the sauna window you can enjoy the fantastic view over the lake. Around the house extends a large garden. Perfect for couples as well as families. Price for 2 persons for an apartment starting from 32 € / night.
If you prefer to leave the tourists behind, Villa Katerina, just outside Ohrid, is a good choice. The beach is on the doorstep and the spacious terraces of the rooms as well as the garden offer a beautiful view of the lake. Price for 2 persons for a studio 50 € / night
Should it be more intimate? Then you will like the holiday cottage Lake House Sand. Take a morning canoe ride or relax on the private beach at sunset. Also perfect for families up to 4 people. Price for 2 persons for the whole house 72 € / night
Right in the middle of the Old Town is located the Apartments Sv. Dimitrij. Lake view and terrace included. From here you can explore the sights on foot and end the evening in one of the numerous restaurants and bars. Price for 2 persons from 45 € / night.
Lake Ohrid can be combined with a high-contrast round trip through Albania. Walks in the highest mountains of the Balkans or sunsets on deserted beaches make Albania one of the best kept secrets in Europe.
more Insiderspots in Balkan