The narrow shady valley with its towering cliffs can only be reached via a single access. The drive through the Rugova Gorge is therefore impressive. In the Kosovo war the driveway was closed and the inhabitants of today 17 villages were cut off from the outside world. An escape to neighboring Montenegro was only possible over the mountains up to 2400m high.
.
.
.
.
.
..
.
.
.
.
rugova gorge
Itinerary
The Rugova Gorge is easy to explore in one day. For hikes, especially on the Peaks of the Balkans Trial, you should allow more time accordingly.
The Rugova gorge lies in the triangle of three countries on the border with Albania and Montenegro. Explore the beautiful mountains and head over the peaks to the high valley of Theth in Albania or to the wild Grebaje valley in Montenegro.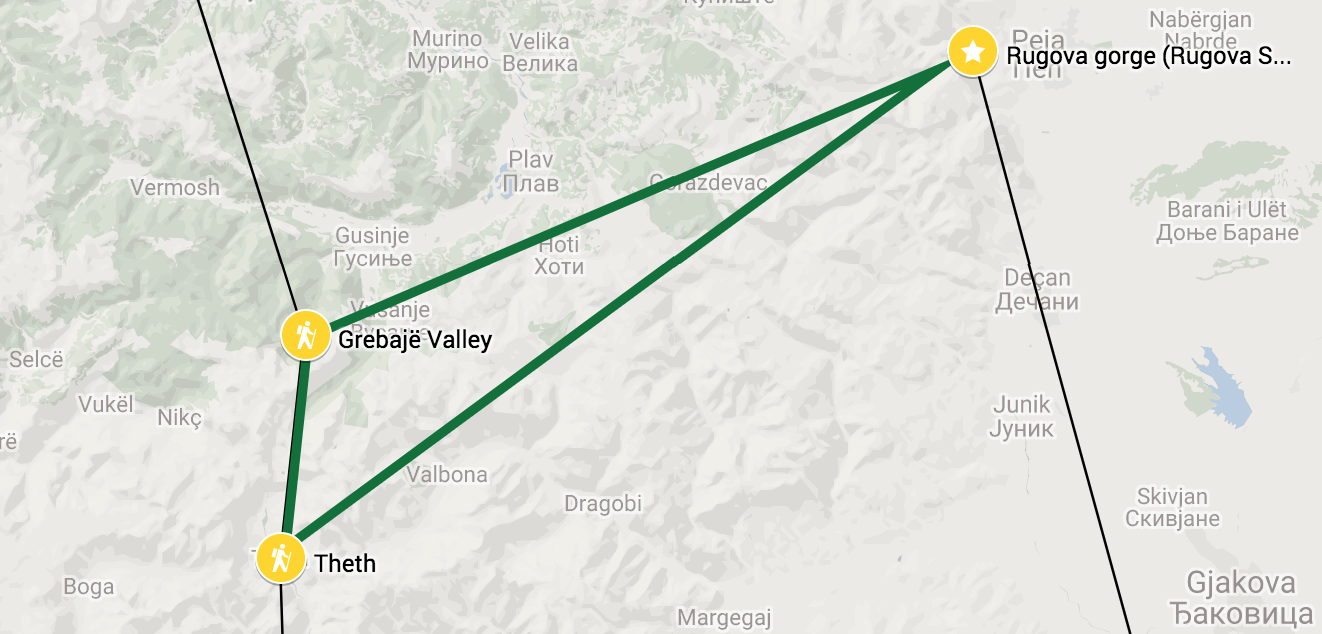 With the support of the Gesellschaft für Internationale Zusammenarbeit (GIZ), hiking trails have now been extended and connected to the route of the Peaks of the Balkans Trial. Even the steep walls of the gorge can be climbed by the brave.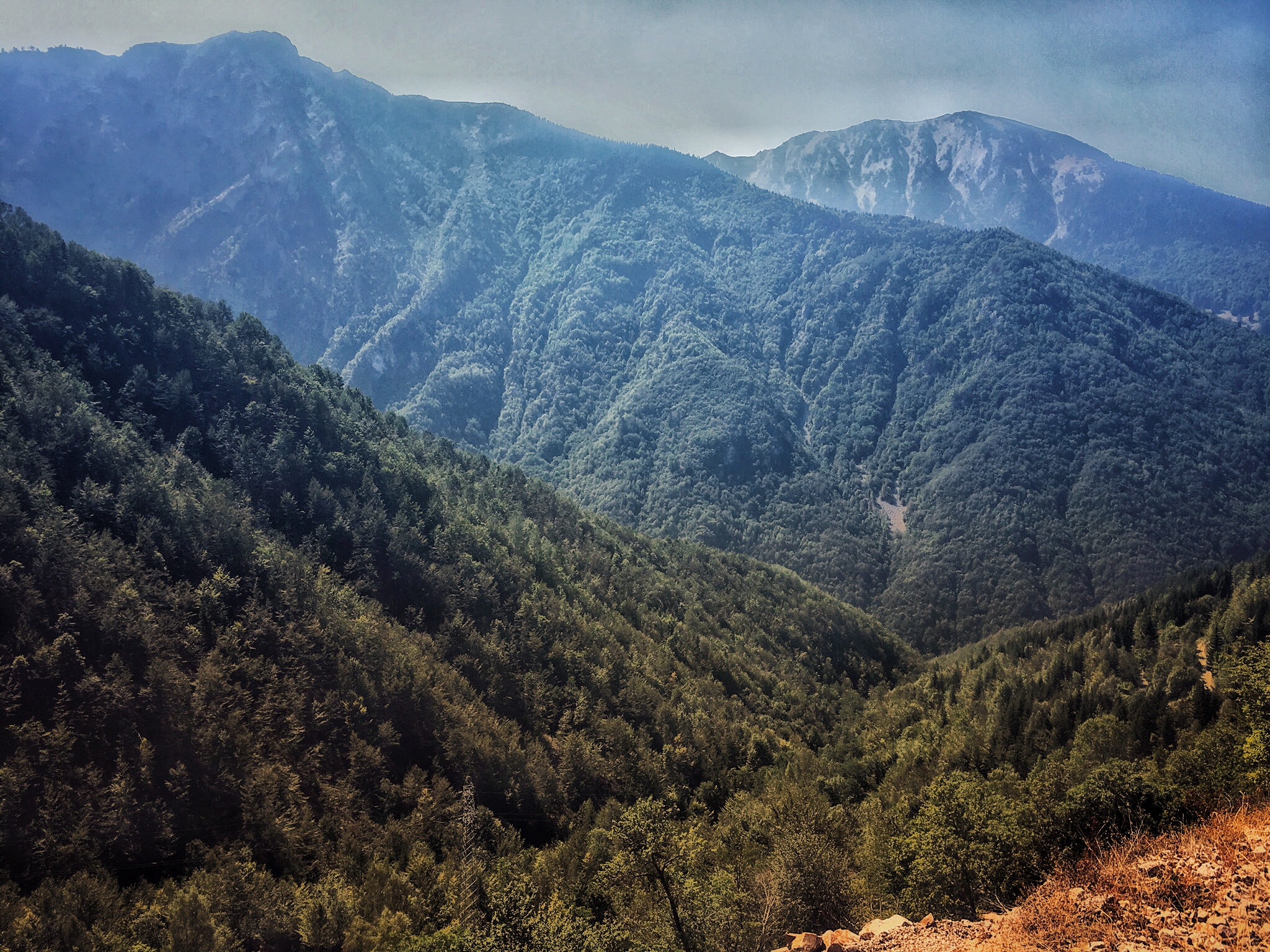 In the village of Shtupeq i Madh live a few more people from agriculture. The younger generation has moved to jobs in the city. But tourism is slowly bringing it back. More and more families are building simple wooden huts for tourists. A good source of additional income for the poor rural population.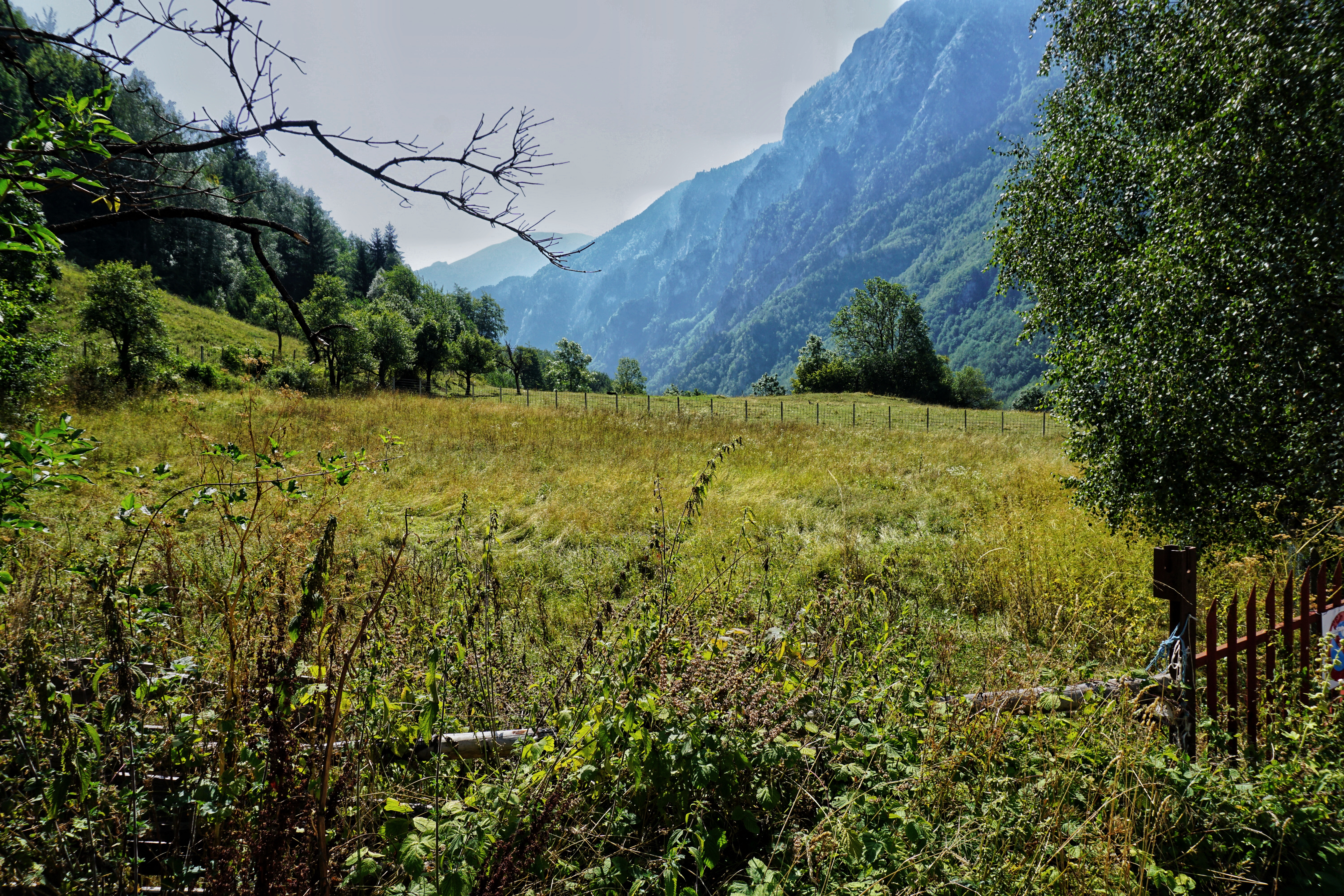 Attractions
The Péc Patriarchal Monastery is one of the most important 13th-century Serbian Orthodox monasteries. Particularly impressive are the mural paintings. The monastery is located at the entrance to the Rugova gorge. Take your passport with you, as there is an identity check by the KFOR at the entrance.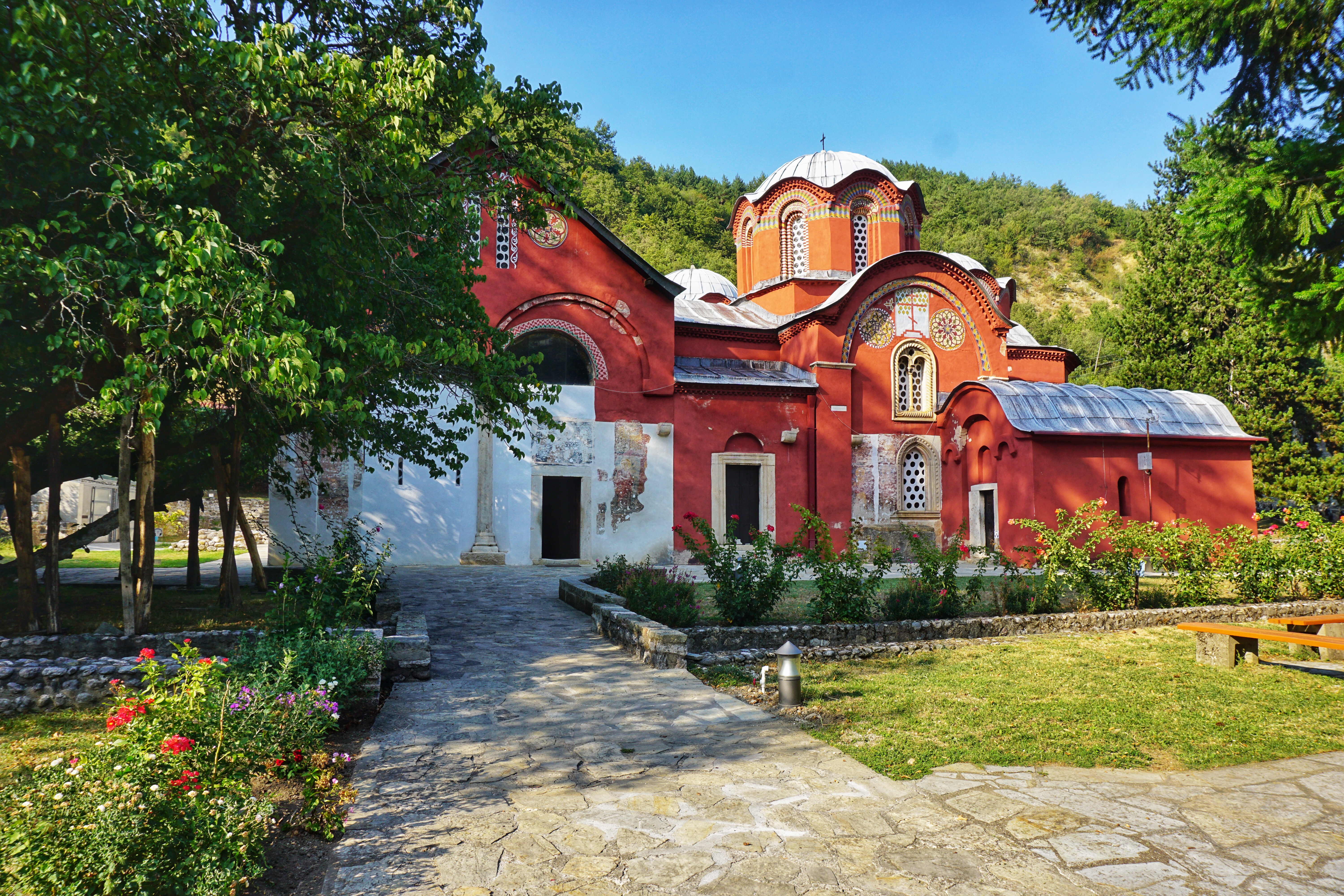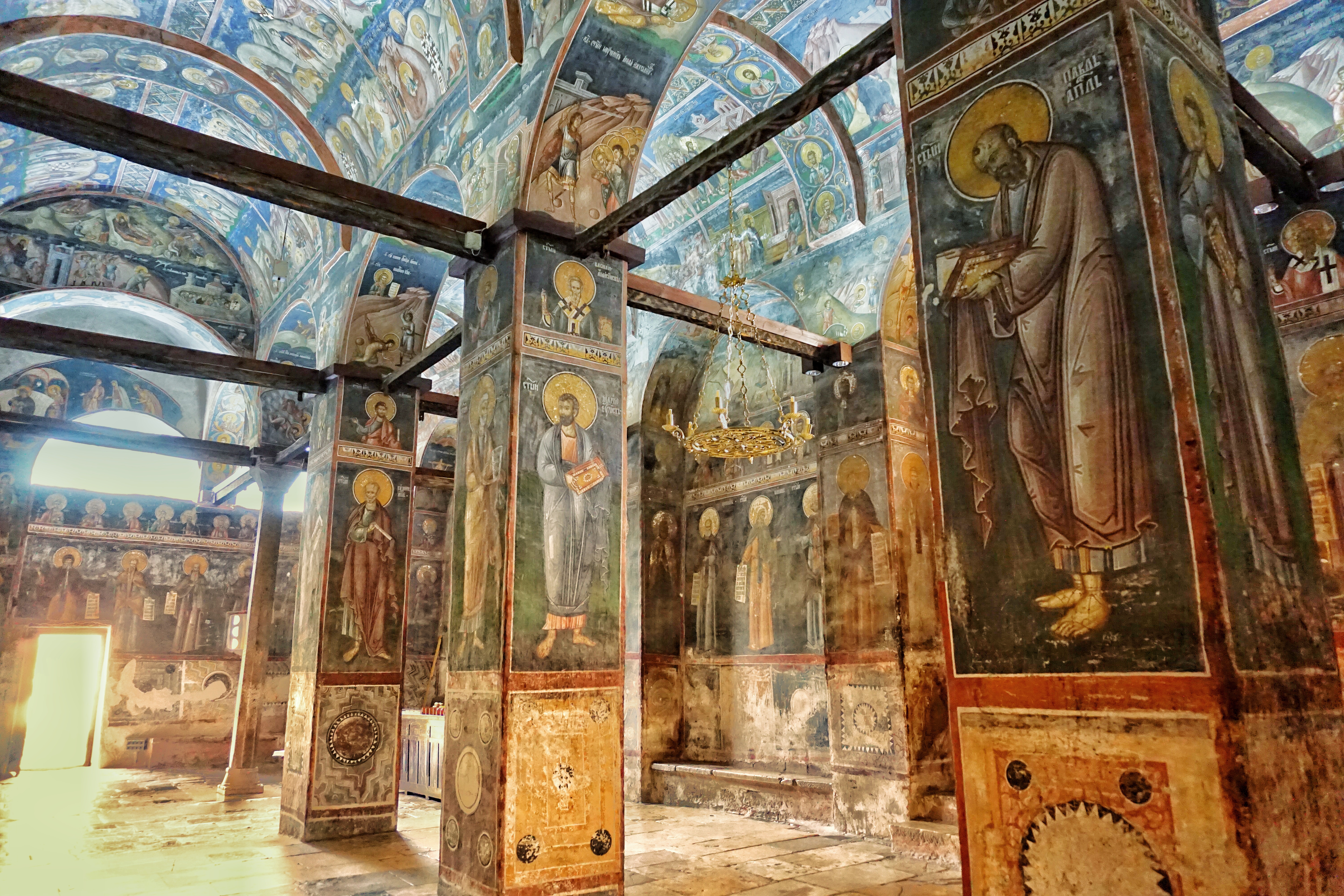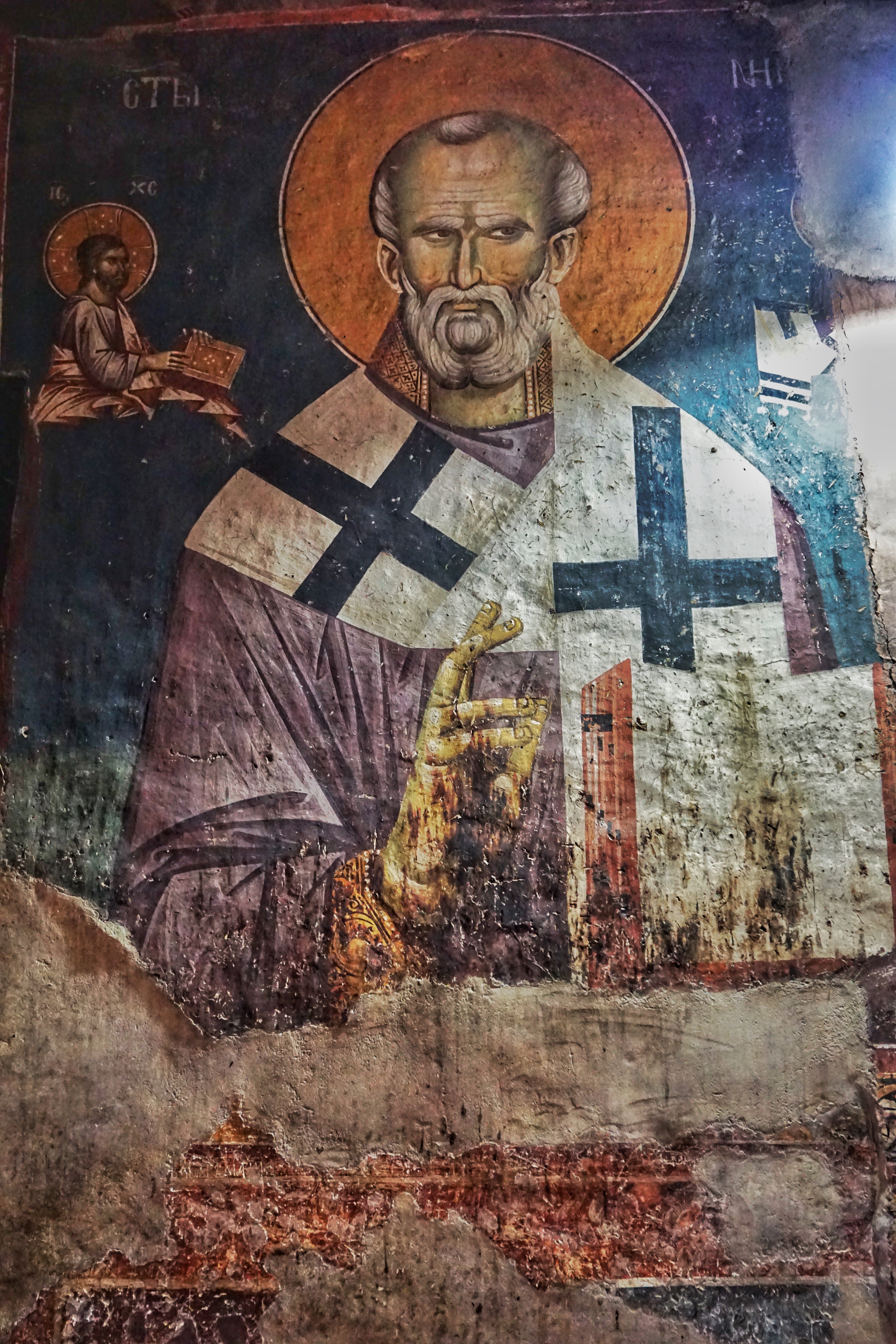 Where to stay
To reach the cozy wooden  Chalet Kujta , you will first pass through the spectacular Rugova gorge. After a few kilometers, turn right to the small settlement of Shtupeqi i Madh. From here you can make good walks and the Peaks of the Balkans Trial. The chalet has two bedrooms with terrace and the kitchen opens to the living room. In front of the house is a small garden. The accommodation costs 40 € / night.
Where to eat
The restaurant HANI Shtupeq I Madh will be easy to find as you drive through the valley at the height of Shtupeq i Madh..
Getting there
hike over the Peaks of the Balkans Trial
With your own car you can stop at interesting points and drive to remote corners. Advice: Before entering Kosovo you should check with your car insurance, if you have insurance. Otherwise, you can buy an additional insurance for your vehicle at the border for about 20 €. That's a matter of 5 min.
The gorge is difficult to explore by public transport. The bus times can be found in the table here: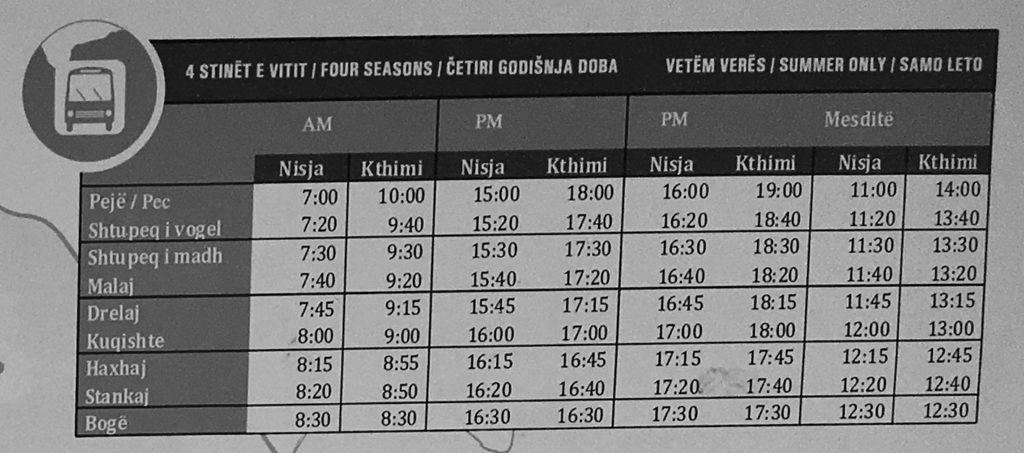 more Insiderspots in Balkan